Boat & Marine Fiberglass Repair Company
B & C Fiberglass Inc. has been repairing and upgrading fishing vessels in the Bristol Bay Fleet since 1995. Over the years, we've become the go-to boat repair service in Bristol Bay, AK, trusted for our expertise and capabilities. We offer fiberglass repair, fabrication, flush decks, fish-hold reconfiguration, fish-hold insulation and commercial coatings.
Boat Fiberglass Repair and Marine Upgrades
B & C Fiberglass Inc. is a family-owned business with a big name in commercial fishing. After over 25 years of serving the Alaskan and Western Washington fishing communities, we've established our reputation for the highest level of workmanship, as well as exclusive designs that optimize functionality and aesthetic appeal of fishing vessels, from tenders to long-lingerers.
Need to repair damage to your boat? With over four decades in the fiberglass business, we're the team to trust for marine fiberglass repair in the Bristol Bay, AK area. We'll get your vessel looking and functioning just like new, so you can get back in the water and back to making a living.
Over the years, we've completed a wide range of projects and developed multiple processes to upgrade and enhance the function of your craft. We're highly skilled at flush deck reconfiguration and self-bailing hatch coaming installation, helping you streamline your operations and boost your productivity. We also install best-in-class fish-hold insulation, providing in-house design that suits your unique applications.
We're also the leader in commercial coatings, adding exceptional protection to exposed surfaces. We install high-quality coatings that safeguard your assets for years to come, and our coating services can be used in buildings, warehouses, water treatment centers and more. Contact us today and discover how our upgrades pay for themselves!
We offer across Bristol Bay, Naknek and Dillingham, AK, as well as Bellingham, WA.

Our self-bailing hatch coatings feature a proprietary design that optimizes operations.

Owner Bill Henderson ensures every job is done to exceedingly-high standards.

We're proud to be a family-owned and -operated company with deep community roots.

Our team of fiberglass experts has more than 25 years of professional experience.
Transforming the Bristol Bay Fleet
B & C Fiberglass Inc. serves the marine community in the Bristol Bay area, providing a range of repair and upgrading services to the Alaskan and Western Washington fishing communities. While we specialize in marine insulation, our skills accommodate other commercial and industrial projects, including commercial, industrial and residential building insulation.
At B&C Fiberglass we are passionate about high quality marine craftsmanship and upgrades that pay for themselves. It is our goal to get boats back in the water in a timely manner using the finest materials and methods available—we believe in doing it right the first time. Everything we do, from preplanning and procurement to project management and completion is geared towards ensuring that your asset is back in service when you need it. We have 24 years of experience in marine building and repairs and are proud to maintain the integrity of work that our name has carried for decades.
We have extensive knowledge and experience in fiberglass repair, fabrication, flush decks, fish-hold reconfiguration, fish-hold insulation, in addition to protective coating preparation and application. After 24 years in business as the best-known name in Bristol Bay, take a look at our project gallery to see the range of projects we have worked on.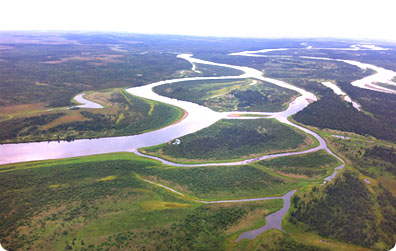 The tributaries that flow into Bristol Bay support the largest runs of wild salmon on Earth.