At B&C Fiberglass we are passionate about high quality marine craftsmanship and upgrades that pay for themselves. It is our goal to get boats back in the water in a timely manner using the finest materials and methods available—we believe in doing it right the first time. Everything we do, from preplanning and procurement to project management and completion is geared towards ensuring that your asset is back in service when you need it. We have 24 years of experience in marine building and repairs and are proud to maintain the integrity of work that our name has carried for decades.
We have extensive knowledge and experience in fiberglass repair, fabrication, flush decks, fish-hold reconfiguration, fish-hold insulation, in addition to protective coating preparation and application. After 24 years in business as the best-known name in Bristol Bay, take a look at our project gallery to see the range of projects we have worked on.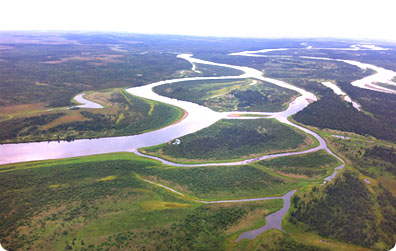 The tributaries that flow into Bristol Bay support the largest runs of wild salmon on Earth.