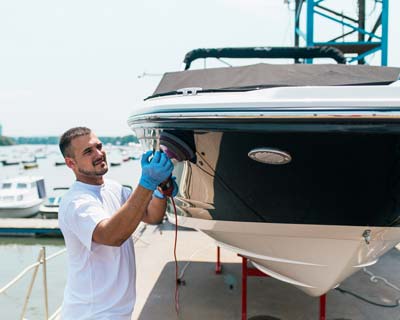 Need boat repair in Dillingham, AK? Trust the team at B & C Fiberglass Inc. to optimize the functionality and aesthetic appeal of what you rely on most for your livelihood—your fishing vessel. 
We offer a full range of marine repair and upgrading services that keep your craft in the water so you can keep making a profit. Our repair services include marine fiberglass fabrication at our Dillingham, AK facility. We know what it takes to restore your craft to better-than-new condition, repairing all types of damage from small repairs to full restorations. 
Ready to upgrade your craft to today's standards? We also provide flush deck reconfigurations, self-bailing hatch coaming installation and fish-hold insulation installation to optimize your commercial fishing operation, helping you maximize your productivity. 
B & C Fiberglass Inc. offers marine repair and upgrade services at our Dillingham, AK facility from April through September of each year. Learn more about our capabilities or schedule service by calling us today at 360-739-8433.