At B&C Fiberglass we offer a wide range of marine services to restore and upgrade fishing boats and other vessels to optimal functionality and top of the line aesthetics. We operate out of Bristol Bay in Alaska and the Puget Sound in Western Washington.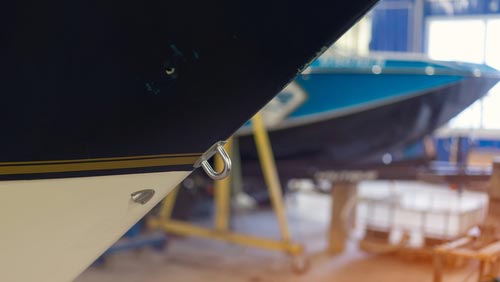 Our services include:
-Fish hold insulation
–Flush deck reconfiguration
–Self-bailing hatch coamings
–Fiberglass repair & restoration
–Top houses
-Repairs and refits
–Insulation
-Lightweight core technologies
-Bow thruster tubes
-Painting and restoration
B & C Fiberglass is proud to offer a wide range of marine services. For over 25 years, we've restored and upgraded fishing boats to optimal functionality and top-of-the-line aesthetics. Our mission is to get you back out onto the water, so you can continue to earn a living on a boat that's ready to weather the waves. 
Fiberglass Repair and Fabrication
As our name suggests, fiberglass repair and fabrication are our specialties. We offer a full range of marine body repair services in Bristol Bay, AK, and we understand how to repair any type of problem you have with your craft, from light damage to full restorations. We've become the premier boat repair shop in the area because clients know we use high-quality materials and skills learned over the decades to keep boats in the water and out of the repair shop. 
Flush Deck Reconfiguration
As part of our marine repair services in Bristol Bay, AK, we're proud to offer flush deck reconfigurations, upgrading fishing boats to new quality standards. Our reconfigurations reduce the crew's workload, maximizing their productivity by cutting down on movement and handling of fish. We know a fisherman's livelihood depends on quality work, which is why we're dedicated to serving you with top-tier work, getting every job right the first time. 
Self-Bailing Hatch Coamings
Make your job easier and produce a higher-quality catch with marine upgrades installed by our professional team. Our proprietary self-bailing hatch coaming has become a trend in Bristol Bay for its value in bringing quality fish to processors—it's an upgrade that pays for itself!
Fish-Hold Insulation
Good insulation is essential for a successful commercial fishing operation. Businesses in Bristol Bay and the Puget Sound rely on our quality fish-hold insulation configurations. We have extensive knowledge in insulation of tenders, tuna boats, long-lingers and any other boat that needs insulation. 
Marine Upgrades That Pay for Themselves
B & C Fiberglass Inc. offers a variety of marine repair and upgrade services for commercial fishermen in the Bristol Bay region. Call us today at 360-739-8433 to learn more about our capabilities.